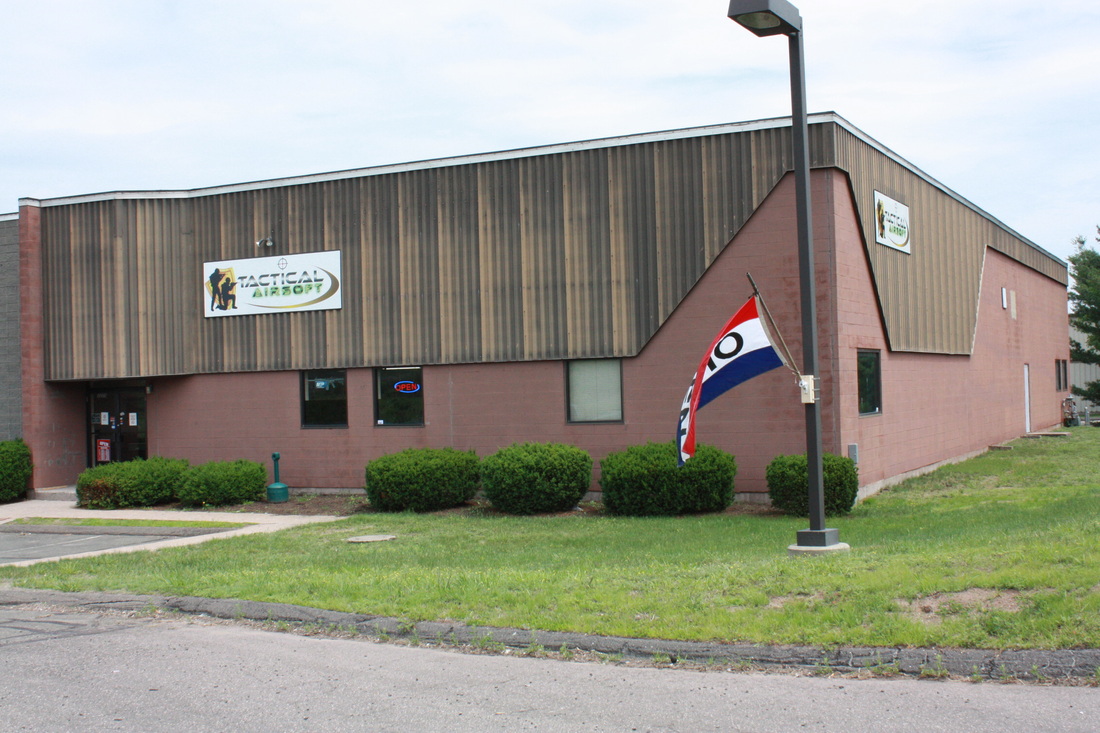 Tactical Airsoft is dedicated to being your full service Airsoft facility offering not only 24,000 square feet of Urban Based
rather than just C.Q.B. based indoor playing field,
but also offering a full service retail, rental, repair and upgrade ability.
Must be 10 years old and up to play


Nerf Night Summer Schedule

Our summer schedule for Nerf Night will be the 4th Tuesday of the month for June, July and August. The dates are as follows:
June 26th
July 24th
August 28th
Play time will be from 5pm to 7:30pm.
The cost to play will be 15.00 per person which includes Pizza
Pizza for non players and parents is 5.00 per person
We will supply standard Nerf darts and safety glasses

BRING YOUR OWN NERF GUN

Download and print Nerf Waiver Below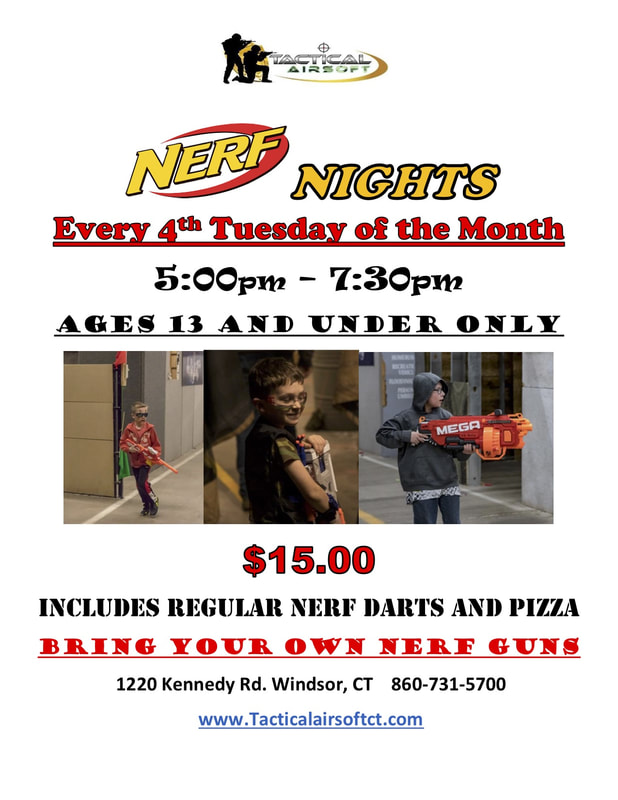 We are now a full line Polarstar dealer
We now sell, service and install all Polarstar products.
All items and parts are in stock all the time so come see us for all your Polarstar needs.


we fill h.p.a for $5.00 per tank
up to 3000 psi




$20.00 Fridays nights for the month of june!!

For the month of June we will be doing Fridays from 5pm to 10pm for $20.00 per person plus tax.
(price does not include rentals)



New Target Range for Airsoft now open!!!

Come use our new indoor airsoft target range.
Two lanes ready for use for target practice, sighting, or just plain fun. $7.00 per 1/2 hour with your own gun, ammo and eye pro.
Includes target.

Gun ammo and eye pro available for rental also.




Introduction Video - click to view

Located in easy to get to Windsor, CT, we are right off Rt. 20 off I-91 in either direction.
DIRECTIONS: I-91 in either direction take exit 40 for Rt. 20 and take the 1st exit for Kennedy Rd. Go Left at the end of the exit and we are the 1st building on the Left.

Follow us on Facebook at Tactical Airsoft CT, on Twitter @tacticalairsoftct and on Instagram at Tactical_Airsoft_CT